Water is an important and renewable resource, and cotton growers strive to use it responsibly, using practices like no-till farming and advanced irrigation systems to optimize water use.1 In fact, most U.S. cotton is produced using only natural rainfall.2
With just one one acre-inch of rain, modern cotton varieties tend to yield at least 50 pounds of lint and 75 pounds of seed3 – enough to make more than 170 t-shirts and feed more than 10 cows.4
In the U.S., 64% of cotton produced requires no irrigation, 31% receives supplemental irrigation, and only 5% is fully irrigated.7,8
A Confident Future for Water Conservation
Every liter of water used to grow this essential crop matters. Cotton growers are committed to using water responsibly through intelligent irrigation, water management practices that ensure water also benefits local ecosystems, and manufacturing processes that minimize water use or recapture water for reuse, such as foam dyeing of jeans. Cotton Incorporated directs research intended to continually improve irrigation efficiency and lower cotton's environmental impacts.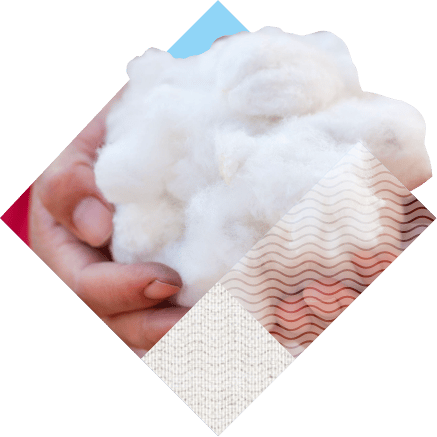 Cotton & Water: Understanding Metrics & Use in Industry Tool – Part 1
Cotton & Water: Understanding Metrics & Use in Industry Tool – Part 2
Pathways to Progress: Increasing Cotton's Water Productivity
The issue of water usage is not a new challenge for the sustainability world, but increasing temperatures and changing weather patterns over the last several decades along with increased water consumption has turned this into an impending crisis. Recently, the U.S....
read more
Cotton is often misperceived as a plant requiring lots of water to grow; however, global cotton production accounts for about 3 percent of agricultural water. Cotton's plant species is xerophyte, meaning it can grow in dry climates and can conserve water for its...
read more
No Results Found
The page you requested could not be found. Try refining your search, or use the navigation above to locate the post.