The Circularity of Cotton
As a plant and natural fiber, cotton is inherently circular. It is grown from the earth, can be reused and recycled in a variety of ways, and biodegrades when it is ultimately returned to the earth. And, all parts of the cotton plant, including stems, lint and seeds, can be used.
The cotton ginning process creates
2.5 million tons

of biomass each year, which can be used to produce energy.1
Cotton cycles carbon out of the atmosphere through the natural process of photosynthesis, during which carbon dioxide is absorbed, and carbon is then sequestered, or stored, in biomass above and below the ground. When crop residues are left on the ground and returned to the earth, the sequestered carbon in the plant residue can increase carbon in the soil, acting as a carbon sink.3
Growing cotton can be considered circular agriculture. Cotton is a natural fiber, cultivated from natural inputs such as the sun, rainwater and soil. It also stores carbon dioxide the plant has absorbed from the atmosphere. Cotton is therefore inherently circular – and modern practices are leading the way towards making cotton a net negative carbon contributor. As more growers increase renewable energy use to power farm equipment, as more farms use no-till strategies and cover crops to improve soil health, farm circularity is increased. By improving farm circularity, carbon sequestration in the soil increases while overall greenhouse gas emissions on the farm are reduced.
5
Choose a product pathway to explore the many ways you can close the loop with cotton.
Recycle
Brands know textile recycling is an important move in advancing the circular economy – and meeting customer/consumer expectations. Collection boxes and takeback programs are creating more and more avenues for recycling* textiles into new products such as nonwovens.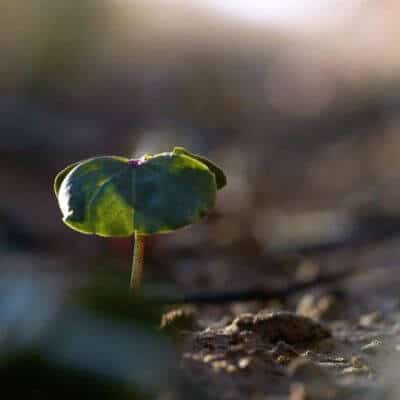 World Resources Institute & Apparel Impact Institute (2021). Roadmap to Net Zero Delivering Science-Based Targets in the Apparel Sector.
Li, L., Frey, M., & Browning, K. J. (2010). Biodegradability Study on Cotton and Polyester Fabrics. Journal of Engineered Fibers and Fabrics, 5 (4), 42–53.  https://journals.sagepub.com/doi/pdf/10.1177/155892501000500406. Also, see research conducted with North Carolina State University (2018), https://www.cottonworks.com/wp-content/uploads/2019/12/Understanding-the-Plastics-Problem_pages.pdf.
Zhang, P., Xu, S., Zhang, G., Pu, X., Wang, J., & Zhang, W. (2019). Carbon cycle in response to residue management and fertilizer application in cotton field in arid Northwest China. Journal of Integrative Agriculture, 18 (5), 1103–1119. https://doi.org/10.1016/S2095-3119(18)62075-1.
Zambrano MC, Pawlak JJ, Daystar J, Ankeny M, Venditti RA. (2021). Impact of dyes and finishes on the aquatic biodegradability of cotton textile fibers and microfibers released on laundering clothes: Correlations between enzyme adsorption and activity and biodegradation rates. Mar Pollut Bull.
American Society of Agricultural and Biological Engineers. (2021). Transforming Food and Agriculture to Circular Systems. Special Issue.