On February 8, 2022, the U.S. Cotton Trust Protocol invited me to participate in a panel discussion on the historic investment in USDA's Partnerships for Climate Smart Commodities. On September 14, 2022, Secretary Thomas Vilsack announced USDA would be investing up to $2.8 billion in 70 selected projects under the first pool of the Partnerships for Climate-Smart Commodities funding opportunity. The U.S. Climate Smart Cotton Program is one of the projects selected to receive funding and will build markets for climate-smart cotton and provide technical and financial assistance to a minimum of 1,650 U.S. cotton growers to advance adoption of climate smart practices on more than one million acres.
As an industry, U.S. cotton supports roughly 116,000 jobs and creates over $9.6 billion of value added and is the third largest cotton producer in the world. Over the past 40 years, the U.S. cotton industry has reduced climate impacts by 25% and has created national goals to reduce these impacts further to 39% by 2025. Cotton Incorporated has made significant investments in sustainability research to help reach these goals and has contributed to the development of the U.S. Cotton Trust Protocol, which is the lead program for the Climate Smart Cotton award Under the USDA's Climate Smart Commodities Partnership grant Opportunity and is designed to set a new standard in more sustainably grown cotton.
The panel discussion took place at North Carolina Agricultural and Technical State University, which holds significance as being the largest historically black college or university (HBCU) in the United States as well as being a well-recognized academic institution. Joining me were Secretary Thomas Vilsack, Ray McKinnie, Associate Dean and Extension Administrator at North Carolina A&T, Mark Blevins, Assistant Administrator for the Agriculture and Natural Resources Cooperative Extension at North Carolina A&T, Carla Norwood, Co-founder and Executive Director of Working Landscapes, and Dr. Kristie Wendelberger, Climate Smart Policy Director at the Rodale Institute, at North Carolina Agricultural and Technical State University.
During our hour-long discussion, the panelists spoke about the importance of developing agricultural products that reduce the impacts on the climate and supporting the needs of underserved farming communities in the United States through the pilot projects.
For the U.S. Climate Smart Cotton Program, the U.S. Cotton Trust Protocol is looking to engage a minimum of 1,650 producers in climate smart practices, with 330 from historically underserved communities, and aims to capture more than one million metric tons of CO2 over the five-year pilot. Additionally, the program aims to de-risk the process of adopting climate smart practices by providing financial and technical support to growers implementing practices like the use of cover crops, reduced tillage, and nutrient management.
Another component of the project is to measure and quantify the climate change benefits from adopting climate smart practices. For the apparel supply chain that sources cotton produced in the United States, as well as brands and retailers who sell the finished product to consumers, having verified farm-level data is crucial for their environmental impact reporting to regulators and consumers.
Many apparel brands have made clear GHG reduction goals and science-based targets, which they must now deliver on. To reach these targets they will have to collaborate with the entire industry and with the groups supporting the Climate Smart Cotton Program. One of the challenges in scaling sustainability at the farm level is to create an on-ramp and support for producers to begin moving towards more climate smart practices. We believe that the signals are there now, and that as an industry we must come together to help these producers get started, which is what this program is really going to do.
The Climate Smart Cotton Program is a collaborative industry effort. In addition to Cotton Incorporated and the U.S. Cotton Trust Protocol, the project includes the National Cotton Council and their export arm Cotton Council International, the Soil Health Institute, Texas A&M AgriLife Research, Agricenter International, Alabama A&M University, North Carolina A&T State University, and is supported through an additional financial pledge by the American retail chain, Target.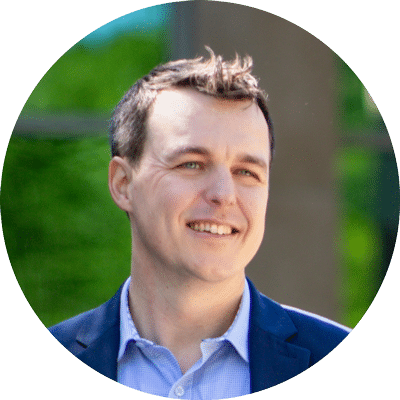 Jesse Daystar – Vice President, Chief Sustainability Officer