The cotton industry continuously seeks new and enhanced ways to grow, process and manufacture cotton in an effort to make the process more efficient and more sustainable. One of the consistent methods of achieving this goal is the development and integration of new technology and new approaches. The importance of technological innovation is the reason the Cotton Incorporated team focuses on research and development as a key to growing more sustainable cotton.
One of the more promising advances in cotton cultivation is the progress researchers are making integrating advancements in robotics and AI-controlled (Artificial intelligence) machines to improve harvesting yields and pest management precision. While significant advancements have been made in harvesting technology over the last decade, recent advancements are sometimes less accessible to smaller farming operations. For example, harvesters can cost nearly $1 million, making it cost prohibitive to any grower under 2000 acres (or more than 3 square miles). Additionally, tighter harvest windows for cotton means it can be impracticable for smaller farmers to collectively utilize the same harvester.
One of the many research initiatives at Cotton Incorporated has involved working with leading agricultural universities by providing funding, technical assistance and supplies to researchers working on making robotic harvesting more accessible to small farmers. Cotton Incorporated also provides coordination across multiple projects at different research institutions.
Dr. Ed Barnes, Senior Director of Agricultural & Environmental Research at Cotton Incorporated has been leading our efforts across several teams, focusing on utilizing robotics, AI and machine learning to improve efficiency and accessibility through robotic harvesters.
Glen Rains, working with graduate students at the University of Georgia, were able to take open-source software and less than $1,000 in vision and processing equipment and are now able to drive a spider sprayer (named "Red Rover") autonomously that pulls bolls from the cotton plant.
More recently, the team has also scaled down this project to a "rabbit tractor" that can fit between rows and pull bolls from both sides of the tractor.
A separate team under Dr. Joe Maja at Clemson modified a commercially available Husky robot (the "Husky Harvester") and made it into an autonomous utility tractor with the ability to navigate a field and pull smart implements behind it.
Cotton Incorporated is also working with engineers at Kansas State University on the logistics components of autonomous cotton harvest, and at Mississippi State University on developing a better "end effector" (hand) to remove cotton from the boll.
Working with Cotton Incorporated's Director for Agricultural Research for Nutrient and Weed Management Dr. Gaylon Morgan, Cotton Incorporated is also looking at also utilizing these smaller robotic harvesting machines for potential weed control use cases as well. One area of promising development is in "machine vision," or utilizing AI to allow machines to recognize the difference between cotton and weeds. As the system passes over a field, it can identify weeds for better weed management practices, as well as process images in real time to identify disease or insect damage or nutrient deficiencies.
Dr. Barnes has estimated that some of these smaller robotic harvesters could cost as low as $20,000, meaning that the benefits of AI and machine learning technology can be implemented on nearly every cotton farm in the U.S. In addition to the obvious improvements in efficiency and cost effectiveness, there are also major sustainability benefits on the horizon.
Smaller, autonomous harvesters will be lighter and thus less likely to increase soil compaction than traditional harvesters. This should also allow them to operate in the field under wetter soil conditions.
In the future, we have expectations that battery longevity and affordability is going to greatly increase, meaning autonomous harvesters could be run from solar power, greatly reducing GHG emissions associated with cotton harvesting.
Small, autonomous units will also allow for more frequent and optimally-timed harvesting, leading to an increase in overall yield. Additionally, this more frequent (and potentially simultaneous) harvests will reduce the risk that a crop is lost to late season hurricanes or other extreme weather events. With less crop loss due to extreme weather, the overall resiliency of cotton production across the industry increases.
A final related area of technological innovation deals with machine learning. Cotton Incorporated is working with the SAS Institute, which develops analytics software. Together, we're working with two cotton gins (with a goal of expanding to 10 gins in 2022), to utilize machine learning to better monitor moisture content in order to improve ginning rates and fiber quality.
Advancements in fields like robotics, AI and machine learning have the potential to be game changing for agriculture. They allow crops to be farmed and harvested more efficiently, and more sustainably. Through the work that Drs. Barnes and Morgan are coordinating at Cotton Incorporated, researchers are working to make these technologies practical for all farming operations, no matter the size. Additionally, the pace of innovation continues to increase. At the Consumer Electronics Show in 2022, John Deere unveiled its first fully autonomous tractor. Leveraging technology to make cotton production more efficient and more sustainable is at the core of what Cotton Incorporated is focusing on, and we look forward to sharing future updates and innovations.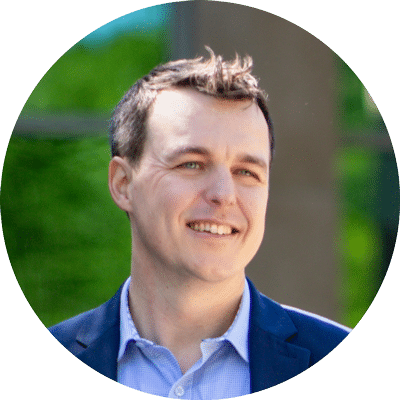 Jesse Daystar – Vice President, Chief Sustainability Officer